Benefits for Tutors
Learning and development opportunities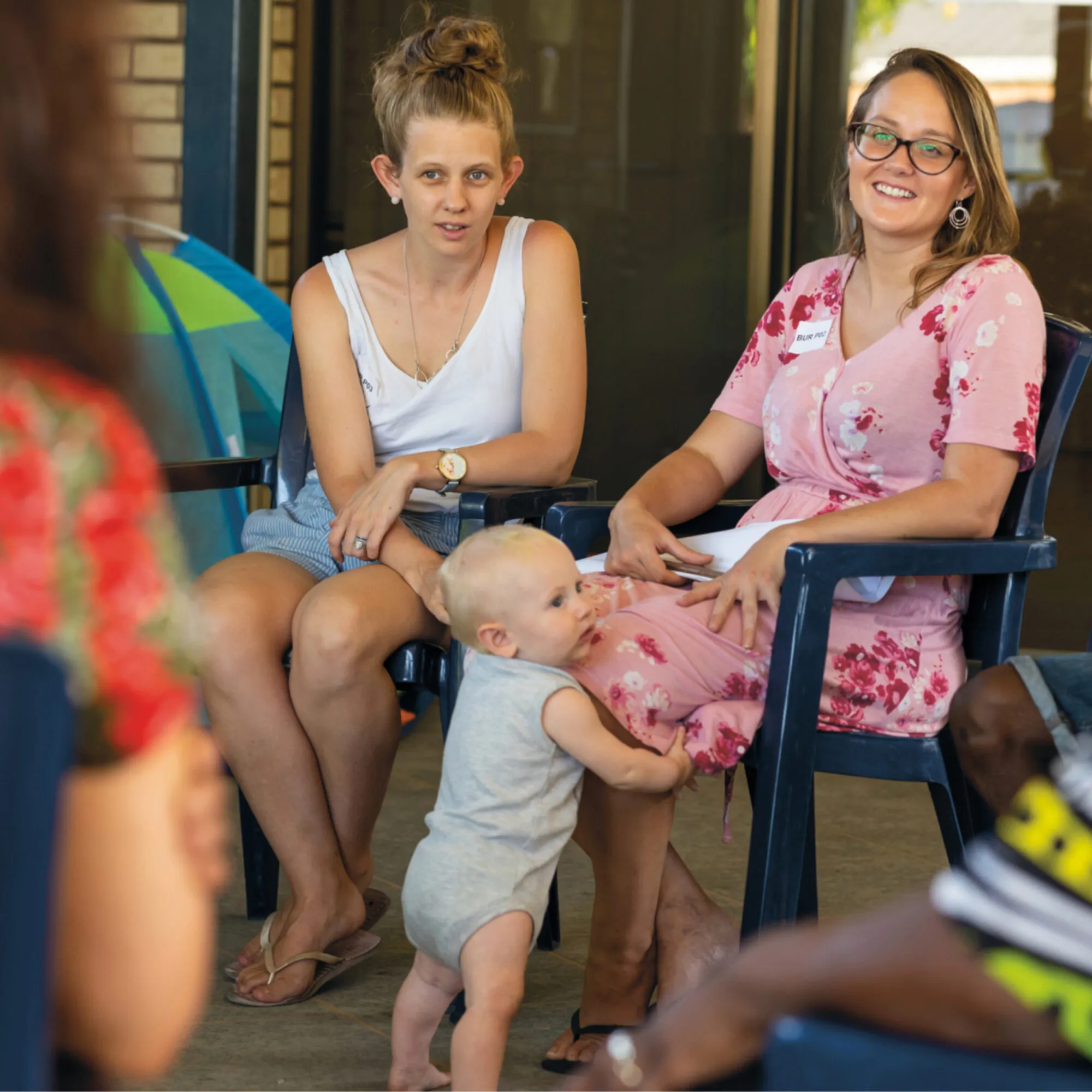 Entering the job market can be a daunting experience, so HIPPY provides support for parents to make this transition. Over 400 Tutor positions are offered each year at HIPPY sites across Australia, providing paid employment for some HIPPY parents.
Part-time and paid
The Tutor position is part-time and paid. The parent is employed by the local HIPPY provider to work with the Coordinator to deliver the program to HIPPY parents in their community.

Training provided
Tutors are provided training through activities with a dedicated Coordinator ahead of visiting families. They build knowledge about early childhood education, the theory behind it, and connect with other services in the area. Tutors also gain the opportunity to train or pursue further study such as accredited training or workplace-focused corporate training.
Confidence grows
The Tutor position improves Tutor's confidence to enter the workforce after doing the Tutor program. HIPPY parents who are not employed as Tutors are also supported to access training and professional development opportunities, and are provided with referrals to employment or training services.
The Tutor role
Tutors provide 1:1 support to other HIPPY parents to build their skills and confidence as their child's first teacher. Some parents who apply to be a Tutor may be going back to work after a gap or might be going to work for the first time.
By 2022 more than 1000 current or past HIPPY parents have been employed as Tutors.
| | | | |
| --- | --- | --- | --- |
| 1,100 | 1 in 2 | 428 | 132 |
| Current or past HIPPY parents have been employed as tutors to date | Tutors have found another job after working with HIPPY for two years | Tutors were supported by HIPPY to get professional development | Tutors were supported to get a qualification |