Children
Develop a love of learning early that lasts a lifetime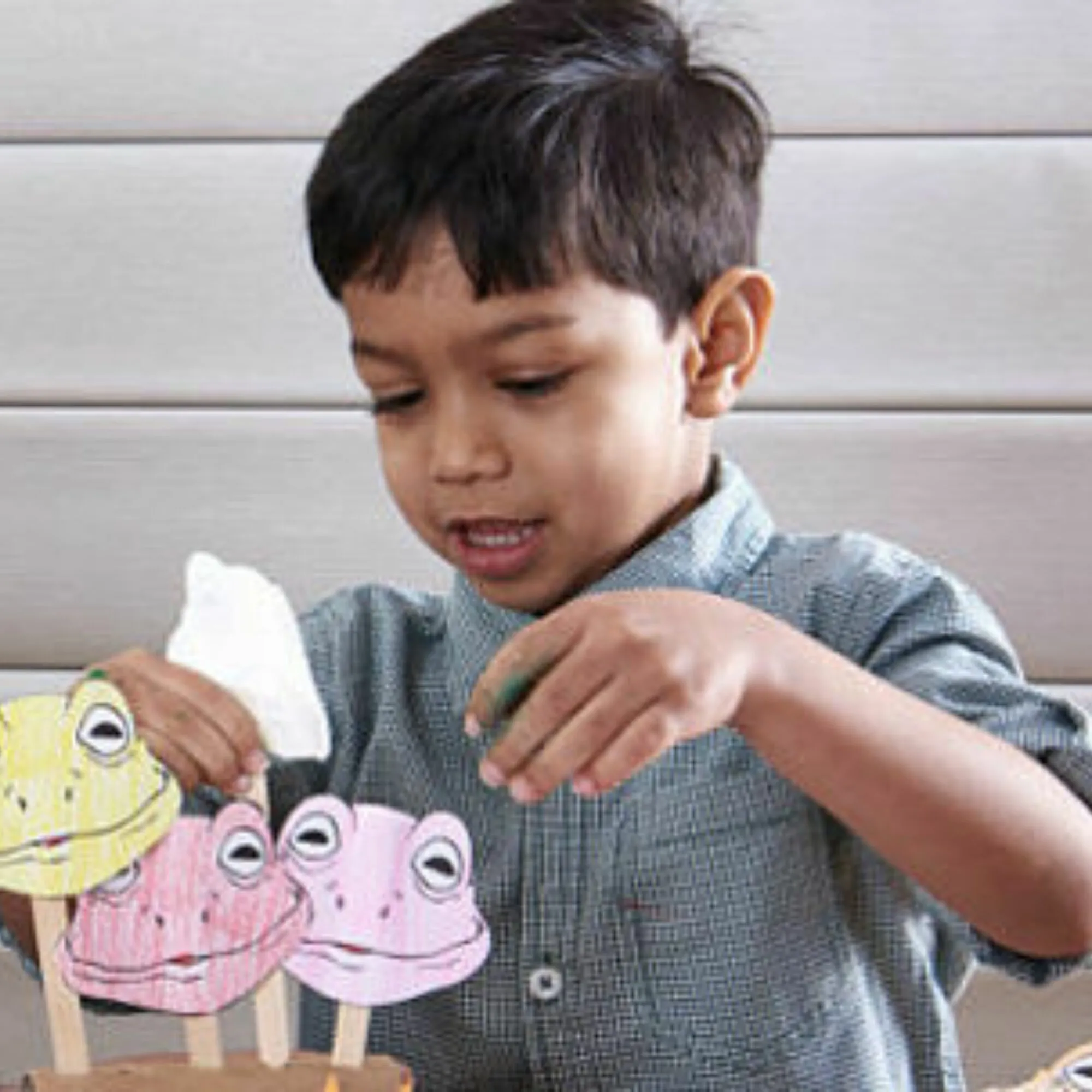 HIPPY is an effective way to provide early childhood learning in the home, improving children's school-readiness.
Children's earliest and most powerful learning comes from their family. Through a structured education program, HIPPY helps parents lay the foundations for success at school by teaching their child literacy, numeracy and language skills as well as physical skills, so they develop a love of learning that lasts throughout their lives.
At the end of 2022
| | | |
| --- | --- | --- |
| 83% | 89% | 88% |
| of graduating families said their child was ready for school | of graduating families said their child was doing well in school | of graduated children were getting along with other children in school |
HIPPY children graduate from the program with literacy and numeracy skills above the Australian average.
The program
encourages a love of learning;
increases the likelihood that children enjoy and do well at school;
promotes language, listening and concentration skills;
builds children's self-esteem and confidence in learning; and
improves relationships between parents and children.
Over two years, pre-school, HIPPY children work through weekly or fortnightly packs of play-based, educational activities with their parents and family. They are encouraged to ask questions and try new things; developing their confidence and passion for learning, which enables school-readiness.

Parents are supported to shape their child's learning opportunities around their strengths and interests; and to bring learning off the activity pack page and into the world. We call it 'Everywhere Learning': parents take HIPPY activities to everyday situations or in places, encouraging other family members to get involved.
The Brotherhood of St. Laurence (BSL) recognises the importance of listening and incorporating children's voices into the design and delivery of children and family programs. The BSL believes in a focus on child agency and listening to the input of children participating in HIPPY. In 2019, HIPPY Australia initiated the second Children's Voices listening tour based on the framework in the Engaging Children's Voices in the Early Years Practice Guidelines . The guidelines were created this year based on years of experience, study and interaction with international leaders. They provide the practical steps required to meaningfully engage with young children.