Program details
Children's most powerful early learning is from family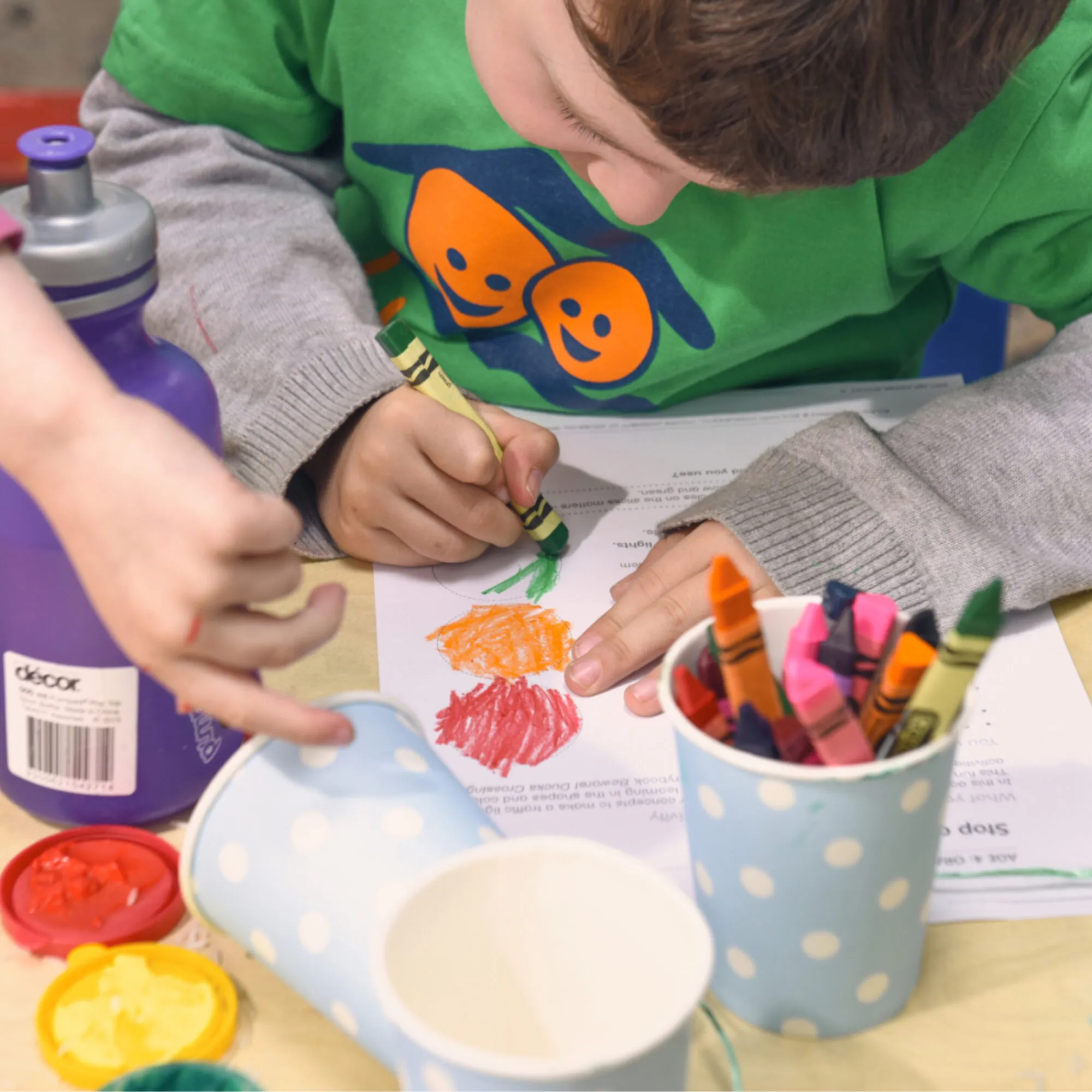 The Home Interaction Program for Parents and Youngsters (HIPPY) is a fun, free, home-based early learning and parenting program.
HIPPY is an effective way to support early-childhood learning in the home – delivering great outcomes for children, parents and the community. It works with families with young children in the pre-school years.
HIPPY is designed to fit into the daily life of the family. HIPPY families spend around 10 to 15 minutes a day, each weekday, doing educational activities together.
HIPPY is a fun, free program for families, with activity packs, storybooks and other materials included. The HIPPY curriculum is aligned to the Early Years Learning Framework, the Australian Curriculum and is informed by contemporary learning approaches.

I feel so much happier in his readiness for school since we have been doing the program.

HIPPY Parent

HIPPY children work through weekly or fortnightly packs of play-based, educational activities with their parents and family. They are encouraged to ask questions and try new things; developing their confidence and passion for learning, which enables school-readiness.
| | |
| --- | --- |
| | The HIPPY program supports parents as their child's first teacher, empowering them to take an active role in their children's education, development and overall well-being. Through HIPPY, parents guide their young children's early learning experiences, which helps prepare them for a successful transition to school. |
| Parents are supported to shape their child's learning opportunities around their strengths and interests; and to take learning from the activity pack page into the world. We call this 'Everywhere Learning': parents take HIPPY activities to everyday situations or in places, encouraging other family members to get involved. | |
| | Tutors provide one-on-one support to parents at regular visits and group meetings, practicing activities together and encouraging a 'have-a-go' attitude. |
HIPPY aims to build and strengthen families' connections to, and engagement with, their local community and to expand their networks and knowledge around local resources. HIPPY recognises the importance of community, belonging and pride as a key influencing factor in improving wellbeing.
As a HIPPY parent, you will meet other parents in groups to share what you learn and celebrate achievements of you and your children. It also gives an opportunity to understand more about your community and services available.
Each HIPPY program is staffed by a Coordinator and a team of Tutors. Tutors are usually parents participating in the program. Becoming a Tutor offers parents a supported pathway to training and employment and fosters community leadership. Tutors are paid employees and receive regular training and support from the Coordinator to deliver the program.

As part of their two-year role and to assist them post-HIPPY, Tutors also have the opportunity to pursue training pathways tailored to their employment, training and personal goals.

When enrolling my son into HIPPY, I never thought that I would receive a job opportunity.

HIPPY Tutor